FREQUENTLY ASKED QUESTIONS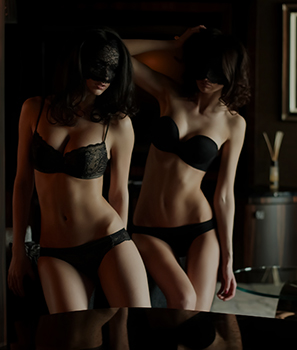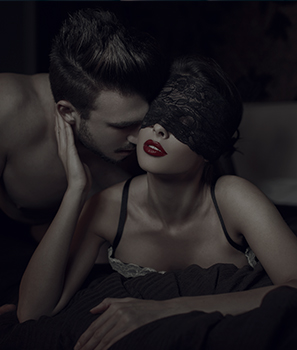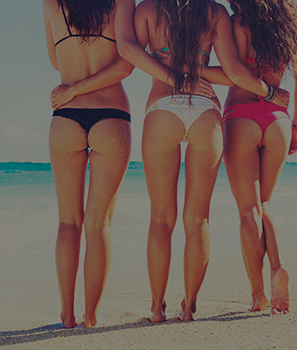 Can I get an escort to visit me at my home or hotel accommodation?
Yes, you can. Le'Penthouse Suite is the only 5-Star centrally located Gold Coast Brothel, that can assist you with access to a directory of private escorts to your home or hotel accommodation. When an escort visits you, it is normally a higher price than if you were to visit her in-house at Le'Penthouse Suite. The escorts advertised on Le'Penthouse suite are among the most attractive on the gold coast. When booking an escort to come to your accommodation you will be required to provide the escort details to confirm the legitimacy of your booking, such as your name, phone number, hotel name, room number and street address details.
Do I need to make an appointment first?
We always have beautiful girls available, however if you have a particular girl you would like to spend your time with it is advisable to call and speak with our friendly staff and make a booking.
Can I make a booking in advance?
Yes, you can make a booking at any time in advance with any of our ladies. We would suggest you check our online roster first to see when the lady of your choice is going to be available.
Can I receive sexual services without a condom?
No you cannot. It is an offence under the Prostitution Act 1999 to engage in sexual activity in a legal brothel without the use of a condom. Our ladies do not provide unprotected sexual services no matter the price. To avoid being offended please do not ask.
Is there parking available?
There is onsite private parking located at the rear of our premises on Navigation Lane, alternatively public parking is available at the front of our building on Wharf Street.
Do you provide a free pick up service?
Yes we do for clients wishing to spend a minimum of one hour or more with our beautiful ladies.
How discreet is your location?
Despite our prime location we have three very discreet entrances and exits into our Gold Coast brothel. Our main point of entry our ornate wrought iron doors located on Wharf Street. You can also enter through the Adult Shop located on Wharf Street or through our rear entrance on Navigation Lane.
Is there public transport close to your brothel?
Yes, we are the only Gold Coast brothel with taxi ranks and a main bus stop close to our premises. The closest taxi rank and bus stop is less than a three-minute walk from our front door.
Are there any restaurants close to your brothel?
Yes, Le Penthouse Suite is located in a commercial hub on the Gold Coast and is surrounded by a variety of restaurants, bars and hotels.
Are the photos on the website of your actual ladies?
Yes, the photos we display on our website are real photos of our ladies.
What specialties do the ladies provide?
Do the ladies undergo health checks?
Yes, all our ladies are required to undergo regular health checks.
Do you have ladies cater for couples?
Of course, we do! We have quite a few ladies that are genuine bisexuals and love to look after couples. Give us a call or look through the
ladies' gallery
and it lists who provides a couple service.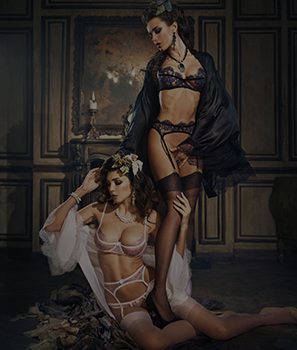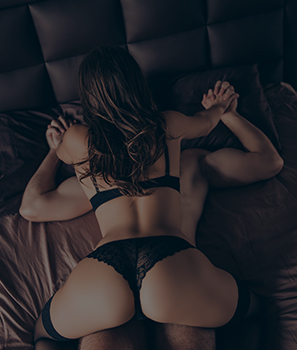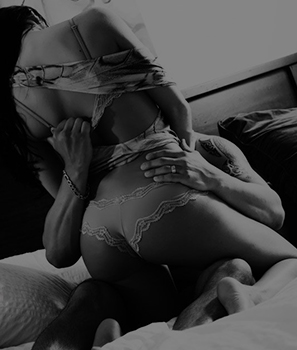 How do I know which ladies are available?
Visit our schedules page on our website or call our friendly receptionist.
What if my preferred lady isn't available?
If you are open to seeing another lady our receptionist will introduce you to the beautiful available ladies and do the utmost to pair you with a suitable girl. However, if you are only looking to see a specific lady we can find out when she is next working and organise a booking for the two of you.
What if I see a lady from Le Penthouse Suite in public?
If you happen to cross paths with one of our ladies, she would appreciate your discretion. Please do not approach her or attempt any interaction. Often her profession is kept a secret from her friends and family and she would appreciate the same respect she has towards your privacy. Likewise, the ladies will never approach their clients outside Le Penthouse Suite.
How do I choose which lady to spend time with?
When you arrive at Le Penthouse Suite you will be greeted by one of our friendly reception staff, who will show through to your view lounge. You will be informed of the house prices and of how many beautiful ladies you will be meeting with before you make your choice. Each lady will then greet you individually, so be ready to ask any and all questions you may have. You are under no obligation to make a booking. However, should you wish to proceed with one of our ladies, payment will need to be made first at the counter and your choice of lady will take you upstairs to one of our luxury suites.
Will I be required to receive a visual health check upon commencing a booking with a lady?
Yes, once our lady has shown you into one of our beautifully appointed suites she will carry out a visual health check on you before commencing the booking.
What payment choices do I have?
Australian cash, Eftpos, credit card (fees apply, excludes amex) we also have an ATM located on site for your added convenience.
What do the rates on your website include?
Room Hire Rates
The room hire rates are for the hire of the room.
Rates and Services
Are what the escort/lady charges her client for her services provided.
It is a condition of entry that all clients who use services provided by the escorts/ladies acknowledge that all sex workers make a separate and private arrangement with them for the provision of their sexual services, and that there is a separate arrangement altogether with the house in relation to room hire.
All ladies acknowledge that by choosing to rent our rooms they act totally independent of this business and as such have a separate agreement with the client for the provision of their services.
As a result of this, the client's payment to the lady for their services do not involve our business.
Do I have to have my credit card present or can we input the numbers?
Your credit card and a form of ID must be with you when booking a beautiful lady at LePenthouse Suite.